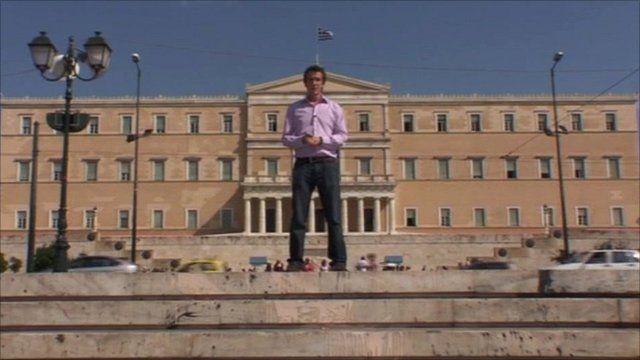 Video
Merkel faces test in bailout vote
German Chancellor Angela Merkel faces a major test of her authority, as MPs vote on whether to approve new powers for the EU's main bailout fund.
Some of her coalition oppose committing more money to propping up struggling eurozone members such as Greece.
Meanwhile in Athens, fresh strikes by public sector workers are planned.
Mark Lowen, Sarah Rainsford and Christian Fraser report from Athens, Madrid and Paris respectively.