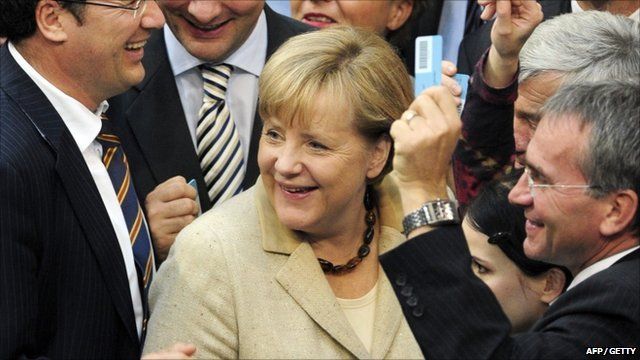 Video
German MPs vote in favour of bigger eurozone bailout
Germany's parliament has voted by a large majority in favour of supporting a more powerful fund to bail-out troubled eurozone economies.
Chancellor Angela Merkel received strong support despite criticism of the plan from some of her ruling coalition.
Many Germans are against committing more money to prop up struggling eurozone members such as Greece.
523 MPs approved the bill, 85 voted against and three abstained in Germany's 620-seat Bundestag. Nine members were not present.
Gavin Hewitt reports.
Go to next video: Is Merkel's coalition under threat?