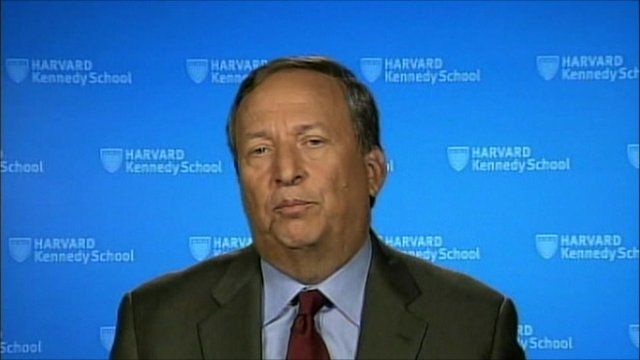 Video
Larry Summers on bank run fears
A large majority in the German parliament has approved expanded powers for the EU's main bailout fund.
Chancellor Angela Merkel received stronger than expected support in the Bundestag despite some in her coalition vowing to oppose the bill.
The measure is expected to pass in Germany's upper house of parliament, where it will be put to a vote on Friday.
Larry Summers, a senior economic adviser to Barack Obama, gives an outsider's perspective on Europe's woes.