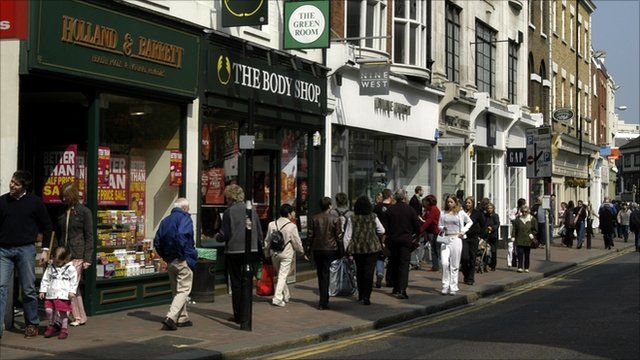 Video
Quarterly rent day looms for the UK high street
Retail sector tenants have to pay their high street rents on Thursday.
It is the quarterly rent-payment day and a time when retailers will hope to get a reprieve from landlords hoping they can make up the shortfall during Christmas time.
In the last round of rent collections in June, Habitat, Moben and Jane Norman filed for bankruptcy.
Nick Hood is from Company Watch, which analyses companies' financial strengths and weaknesses.
He told Radio 5 live Breakfast that landlords are more likely to wait until after the peak season before putting up their prices.
To hear more Radio 5 live highlights, please visit the best bits page.
Breakfast broadcasts weekdays 0600 to 0900 on Radio 5 live.