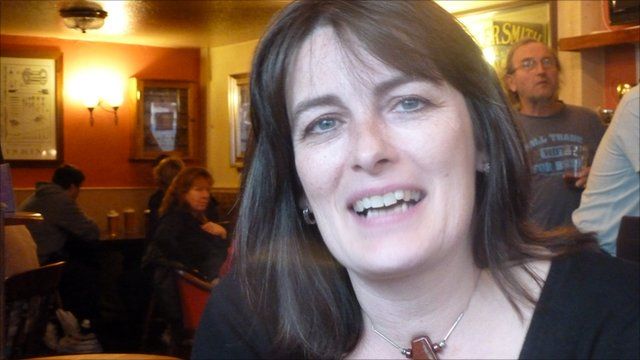 Video
European court to decide on Pubs v Premier League
The European Court of Justice is expected to make its judgement on Tuesday 4 October in a case involving a Portsmouth landlady and the English Premier League.
Six years ago, publican Karen Murphy was fined for showing Premier League football matches in her pub using an unauthorised satellite TV provider.
By using a foreign satellite subscription card, publicans like Ms Murphy are in breach of UK copyright law because the means by which they screen football is not via the authorised broadcaster - Sky Sports.
Ms Murphy claims by restricting her choice of satellite TV providers to a single broadcaster - BSkyB - the Premier League contravenes European Union principles of free movement of goods and services between member states of the EU.
She has taken her appeal to the grand chamber of the European Court of Justice - a court reserved only for the most complex and important cases of European law.
She spoke to 5 live Investigates presenter Adrian Goldberg about the forthcoming decision, which could change the landscape of how sports broadcasting rights are sold across Europe.
You can hear more on this story by downloading the 5 live investigates podcast or listening via the BBC iPlayer.