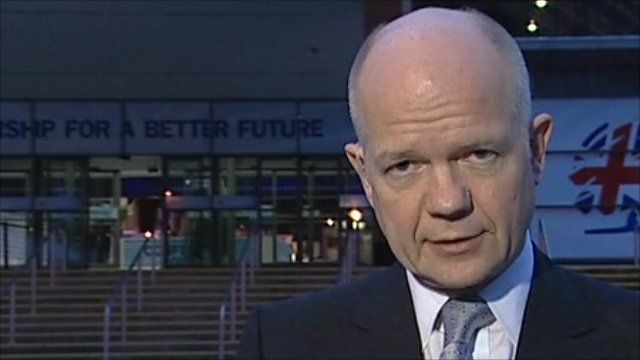 Video
William Hague: Euro like a burning building with no exit
Foreign Secretary William Hague has said the debt crisis facing the eurozone is "like a burning building with no exit" and called on European leaders to take action to "put out the flames".
He was speaking as the Italian government's credit rating was cut from Aa2 to A2 by ratings agency Moody's - because of "market sentiment".
Mr Hague said it was important to be realistic about the threat to the UK from the Eurozone crisis, but that "Britain has the skills to come through this properly".
Go to next video: Will China help at-risk Italy?