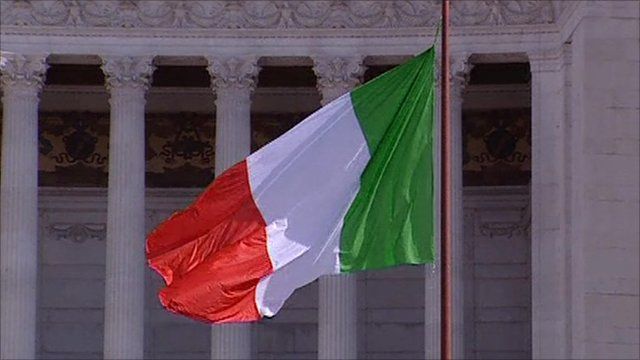 Video
More Eurozone fears as Italy's credit rating is slashed
The Italian government's credit rating has been slashed by Moody's from Aa2 to A2 with a negative outlook.
The ratings agency blamed a "material increase in long-term funding risks for the euro area", due to lost confidence in eurozone government debts.
Despite Rome's low current borrowing needs, and low private-sector debt levels in Italy, Moody's said market sentiment had turned against the euro.
Stephanie McGovern reports.