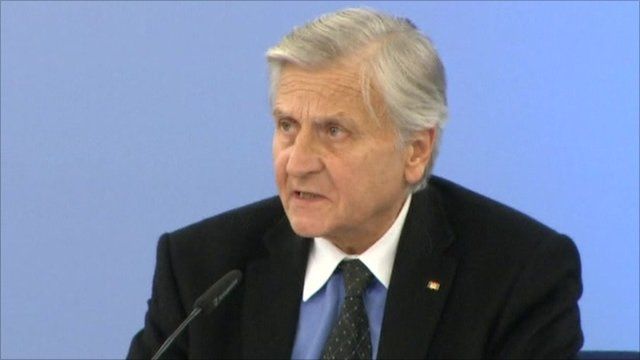 Video
ECB holds interest rates and offers loans to banks
The European Central Bank is offering new emergency loans to banks to help steady the eurozone's financial crisis.
The ECB said the new funding, worth about 40bn euros (£35bn) would enable banks to draw down one-year loans.
Speaking at a news conference, ECB President Jean-Claude Trichet urged urged governments to "bolster public confidence" in the sustainability of government finances.