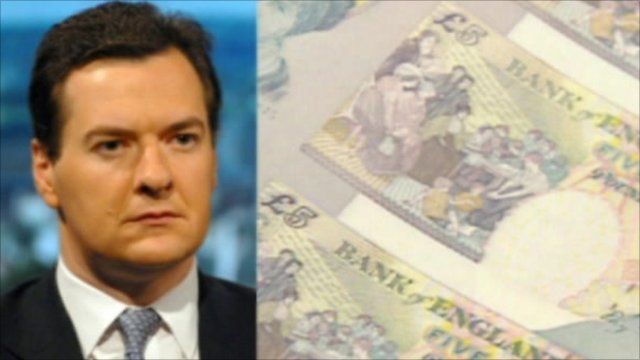 Video
UK financial firms downgraded by Moody's rating agency
Moody's has downgraded the credit rating of 12 UK financial firms including Lloyds TSB, RBS, Nationwide and Santander UK.
Moody's said it now believed the UK government was less likely to support some firms if they got into trouble.
The Chancellor, George Osborne, said one reason for the downgrades was that the government was seen to be "trying to deal with the too-big-to-fail problem".
He told the BBC: "One of the reasons they're doing this is because they think the British government is actually moving in the direction of trying to get away from guaranteeing all the largest banks in Britain."
Go to next video: Moody's warns of UK bank downgrade