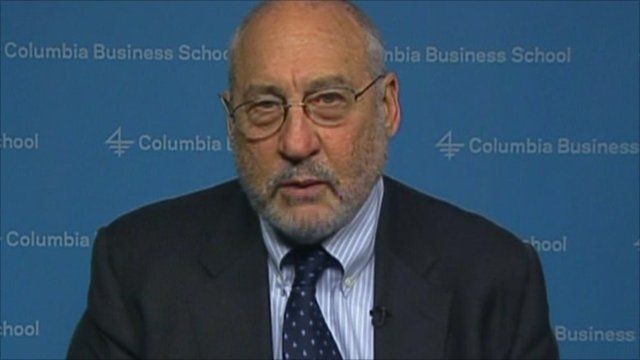 Video
'Put America back to work' to address deficit, says economist
The US economy added 103,000 jobs in September, ahead of many economists' expectations.
But the jobless rate was stuck at 9.1%, according to latest data from the Department of Labor.
Professor Joseph Stiglitz won the Nobel Prize in Economics in 2001, and is a professor at Columbia Business School. He told the BBC that the figures did not reflect the dire situation within the US jobs market.
Go to next video: Obama pushes Congress on jobs bill