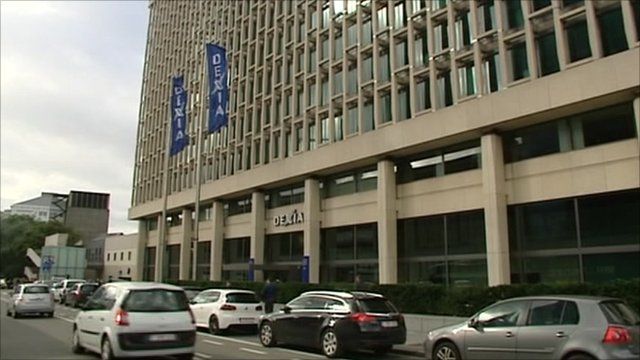 Video
Dexia bank gets massive bailout
France, Belgium and Luxembourg are to bail out the troubled bank Dexia, following fears it could go bankrupt.
The Belgian government will buy the bank's division in Belgium for 4bn euros ($5.4bn; £3.4bn). It is the second time in three years that Dexia has asked for help, after a liquidity squeeze sent its shares tumbling.
The plan came after German Chancellor Angela Merkel and French President Nicolas Sarkozy agreed Europe's crisis-hit banks needed to be recapitalised.
Matthew Price reports.
Go to next video: Euro crisis talks reach agreement