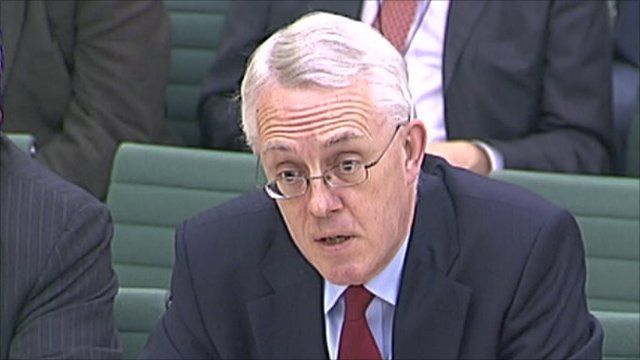 Video
Vickers: Moody's downgrade 'benign'
The downgrading of 12 UK financial firms by the credit rating agency Moody's has been described as a "benign development", by the chairman of the Independent Commission on Banking.
Sir John Vickers told the Treasury Select Committee that the move was "a natural reflection of the tax-payer getting one step further off the hook".
Lloyds TSB, RBS, Nationwide and Santander UK were among those downgraded.
Go to next video: Public sector Job cuts are 'own goal'