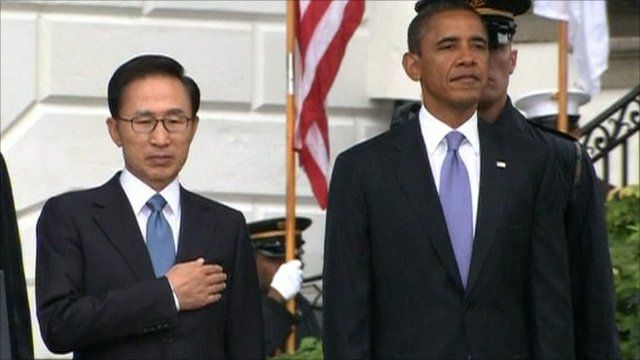 Video
US and South Korea talks continue after trade deal
President Obama and South Korean President Lee Myung-bak have held more talks following after the US Congress accepted a trade deal between the two countries.
The agreement is expected to increase US exports to the Asian economy by as much as $10bn (£6.5bn).
The two presidents will visit Detroit to look at the auto industry there.
Lucy Williamson reports from Seoul.