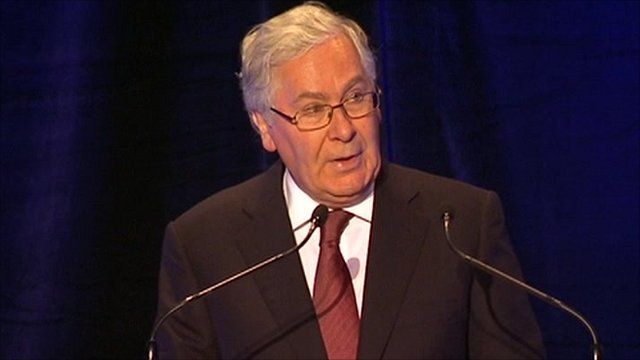 Video
Mervyn King expects inflation fall
The governor of the Bank of England says he expects inflation to fall rapidly from its level of 5.2%.
The rate of Consumer Prices Index (CPI) inflation in the UK matched its record high in September, rising from 4.5% the month before.
The 5.2% rate is the highest CPI measure since September 2008, and it has never been higher since the CPI measure was introduced in 1997.
Mervyn King said that, "2011 has been the year of the reluctant recovery... and we expect inflation to fall back".
Go to next video: Treasury minister reacts to inflation