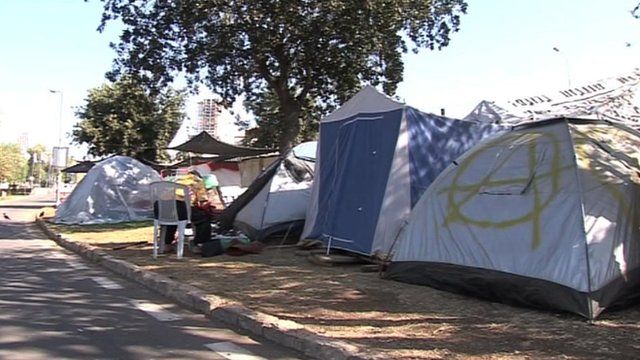 Video
Israel sees lull in economic tension
Tel Aviv's tent cities have been cleared away by government order and the summer protests that saw hundreds of thousands of Israelis demonstrating on the streets have drawn to a close.
But the issues that sparked the protests still remain - Israel's cost of living remains high and there's little hope food and house prices will ease any time soon.
So is this simply a lull before another storm?
Philip Hampsheir reports from Tel Aviv.
Go to next video: Israeli protest over living costs