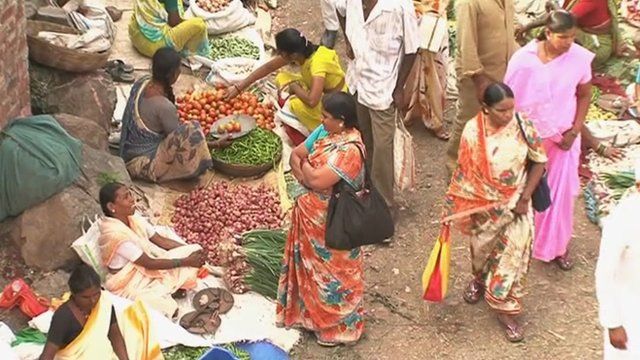 Video
Are India's interest rate hikes working?
India's central bank is expected to raise interest rates for the 13th time since March 2010, as it continues to target inflation hovering just under 10%.
The BBC's Adrienne Murray reports from a market in Mumbai on how high food prices are forcing families to make difficult choices and asks whether the strategy of raising rates is actually working.