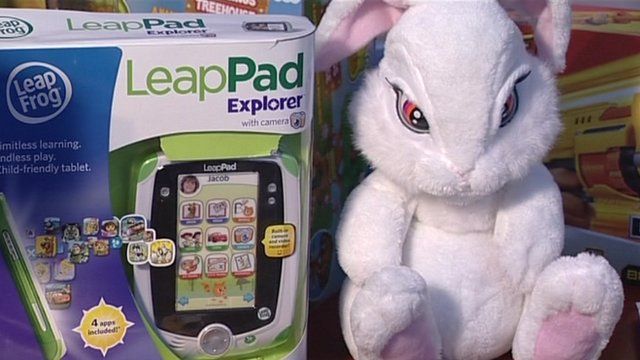 Video
Retailers make top toy predictions for Christmas
Interactive fluffy toys mix with some more traditional children's character favourites in a list of the top toys for Christmas.
The top 12 chart, which has been drawn up by industry body the Toy Retailers' Association, features items ranging in price from £19.99 to £89.99.
The dozen includes a rabbit toy that reacts when it is cuddled, a Fireman Sam rescue set and Lego.
Tim Muffett looks at some of the favourites.
Go to next video: World's largest toy collection on sale