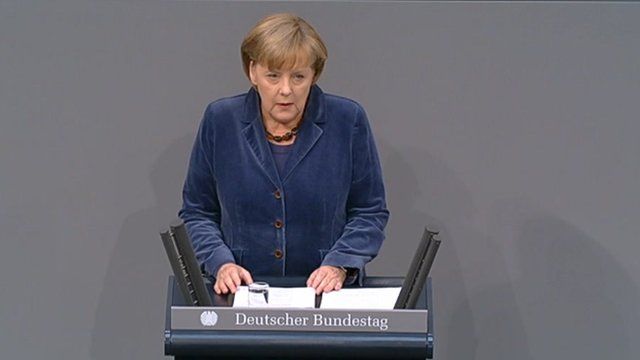 Video
Europe must tackle issues, says Merkel
European Union leaders are gathering for an emergency summit in Brussels to try to finalise details of a plan to tackle the eurozone debt crisis.
Before heading for Brussels, German Chancellor Angela Merkel faces a vote in parliament on increasing the bailout fund's firepower without involving more German taxpayers' money.
The measure is expected to pass but the key question is whether Mrs Merkel will need to rely on opposition support.
Speaking before the vote, she urged members of parliament to support measures to maximise the bailout fund's spending power.