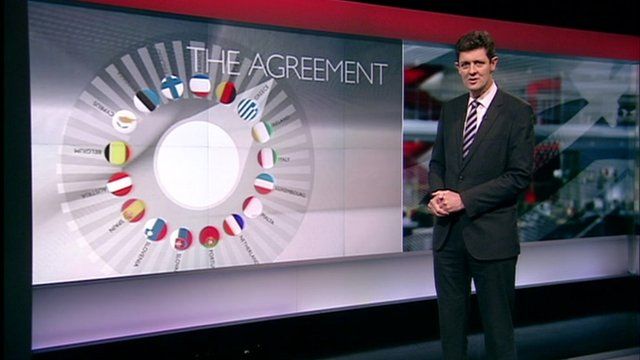 Video
Eurozone agreement - the detail
Eurozone leaders have reached an agreement which they say is vital to resolving the region's massive debt crisis, after marathon talks in Brussels.
The deal will see private banks holding Greek debt accepting a loss of 50%. Banks must also raise more capital to protect them against losses resulting from any future government defaults. The eurozone's main bailout fund will also be boosted to 1tn euros (£880bn; $1.4tn).
Across Europe there are still some doubts as to whether the agreement signed by the eurozone countries will work in the long term.
Hugh Pym looks at the details and the implications for the UK.
Go to next video: Eurozone leaders agree debt deal