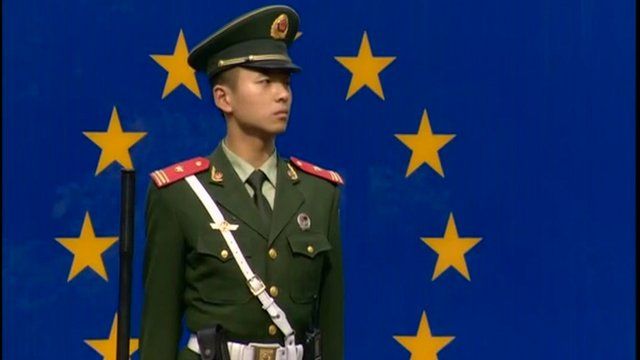 Video
Europe asks Asia for economic help
The head of the eurozone bailout fund is in Asia hoping to persuade governments there to invest in the fund and help solve the eurozone debt crisis.
Klaus Regling started his tour with a visit to China, a country with huge reserves of cash - but Beijing says it is willing to help out only if the likes of Brazil, India and Russia also contribute.
Damian Grammaticas reports from Beijing.
Go to next video: Europe 'shouldn't turn to Asia'