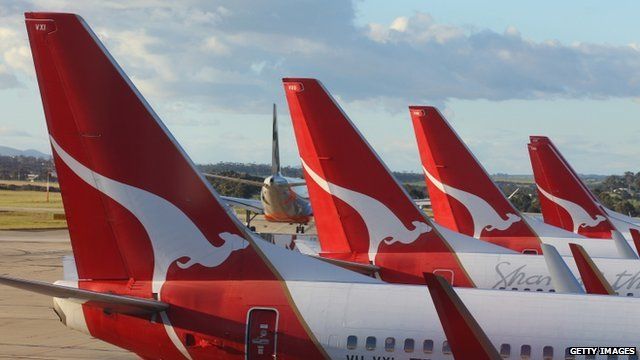 Video
Qantas pilots: 'Dispute is not about earnings'
The Australian airline Qantas has suspended all flights and grounded its entire fleet of aircraft because of a dispute with trade unions.
Qantas says it will lock out its employees until they agree a deal. Staff have been involved in a series of rolling strikes over pay and conditions and plans by the airline to move jobs overseas.
The government has called on Australia's industrial regulator (Fair Work Australia) to invoke its powers to order an end the industrial by the Qantas decision.
Adam Susz, from the Australian and International Pilots Association, one of the three unions involved in the dispute, said the issue was not about pay or terms and condition.
Go to next video: Dispute sees Qantas ground flights