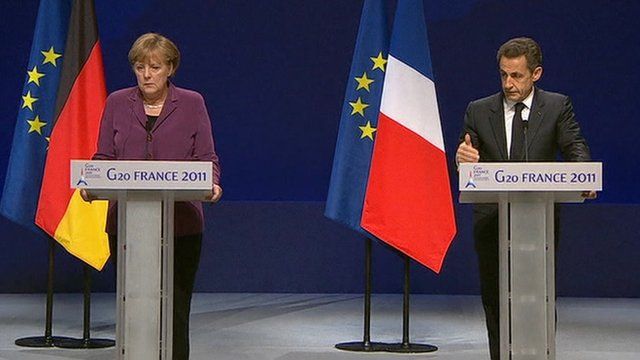 Video
Bailout loan withheld from Greece, say EU leaders
The next 8bn euros of rescue loans will be withheld from Greece until after its referendum on the eurozone rescue plan, European leaders say.
French President Nicolas Sarkozy said it could be held on 4 or 5 December.
German Chancellor Angela Merkel said the vote was over whether Greece wanted to stay in the eurozone.
Greek PM George Papandreou was summoned for crisis talks ahead of the G20 summit in Cannes to explain his surprise decision to call a referendum.
Wendy Urquhart reports.
Go to next video: Euro crisis fuels fears in the US