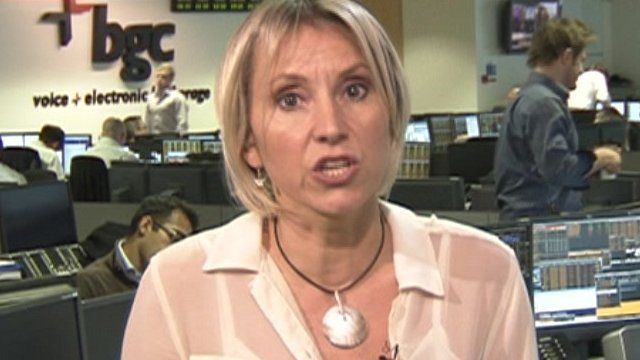 Video
Italy 'needs 300bn euro loan to stand still'
The new borrowing cost of 6.64% for Italy has increased fears of the European debt crisis deepening.
The country has huge debts, says Louise Cooper of BGC Capital.
She said Italy would require 300bn euro of debt relief "just to stand still".
"This is contagion, this is what it looks like," she told the BBC's Aaron Heslehurst.
Go to next video: Greek mother 'cannot afford milk'