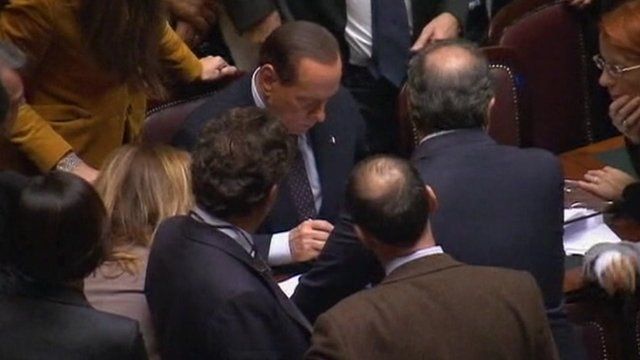 Video
Italian president tries to calm markets as borrowing costs soar
Italy's cost of borrowing has touched a new record, a day after Prime Minister Silvio Berlusconi said he would resign once budget reforms were passed.
Italy's borrowing costs have now passed 7%, a rate seen as unsustainable.
Investors fear that Italy could become the next victim of the debt crisis.
In a bid to calm markets, President Giorgio Napolitano said reforms would be passed and Mr Berlusconi would resign "within a few days".
Gavin Hewitt reports.
Go to next video: Analysing Italy's 7% borrowing rate?