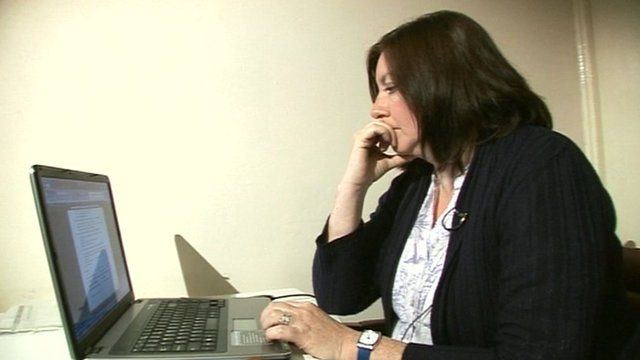 Video
One woman on her search for work as jobs market predicted to contract
The UK labour market faces a "slow, painful contraction" with firms delaying recruitment of more staff, a key report suggests.
Karen Stromberg from London spoke to the BBC about her struggle to find permanent employment.
The Chartered Institute of Personnel and Development (CIPD) has predicted the jobs market will worsen in the medium term amid global economic "turmoil". Gerwyn Davies, from the CIPD, says he does not see the situation improving until 2012.