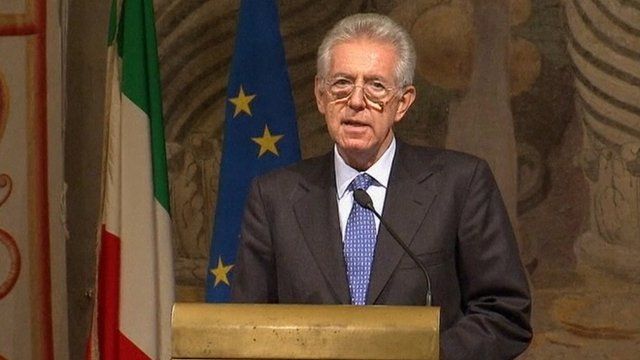 Video
New leaders await eurozone growth figures
The latest growth figures for the eurozone are due to be published and are expected to make sobering reading, especially for the new leaders of Italy and Greece tasked with the almighty challenge of resurrecting those two country's economies.
Angela Merkel of Germany says the continent is facing its greatest crisis since the second world war.
Daniel Griffiths reports on the gargantuan task faced by Europe's politicians.
Go to next video: The toughest job in Europe?