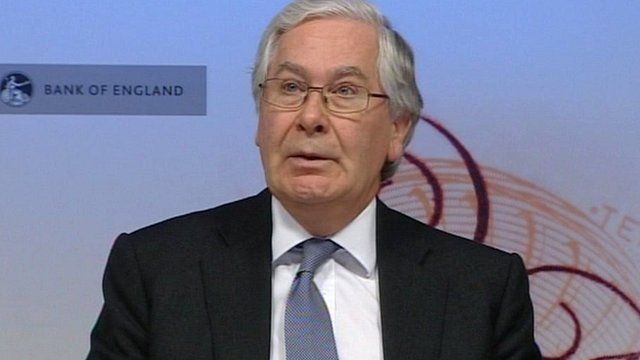 Video
Sir Mervyn King: 'Long journey' to economic recovery
The Governor of the Bank of England, Sir Mervyn King, has given a downbeat assessment of the UK's short term economic prospects.
Presenting the Bank's quarterly Inflation Report, he said growth over the coming months was likely to be "markedly weaker" than previously thought.
The Bank expects inflation to return to below the government's two per cent target in the second half of next year.
Mr King added that concerns about the sustainability of the eurozone had continued to unsettle the money markets.
Go to next video: UK inflation falls in October