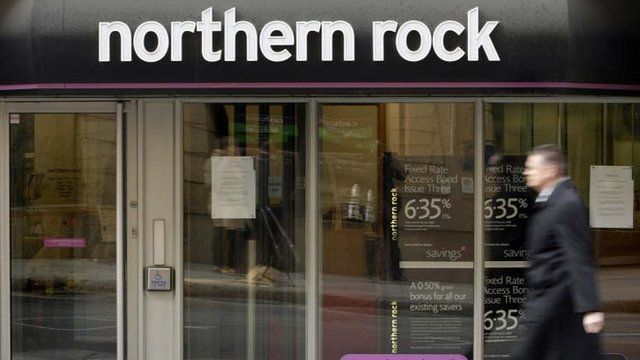 Video
Virgin Money to buy Northern Rock
Northern Rock is being sold to Virgin Money for £747m, the government has announced.
The bank was nationalised in 2008 following its near collapse at the onset of the global credit crunch.
The government said Northern Rock customers would see no change to their accounts and services and would not need to take any action.
Robert Peston reports.