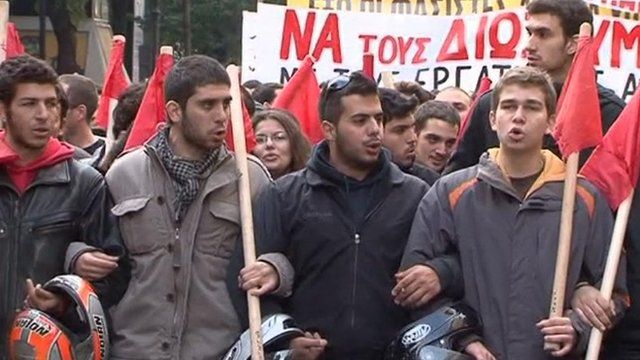 Video
New Greek PM to announce austerity budget
Investor focus will once again be on Greece today where new prime minister Lucas Papademos faces his first major task.
He will present an austerity budget for 2012 to Parliament - including deeply unpopular tax increases and cuts in spending.
Greece's national unity government must convince EU and IMF lenders to release the latest instalment of bailout money to avoid defaulting next month - as well a second bailout to keep the country afloat next year.
Russell Padmore reports
Go to next video: Eurozone growth figures released