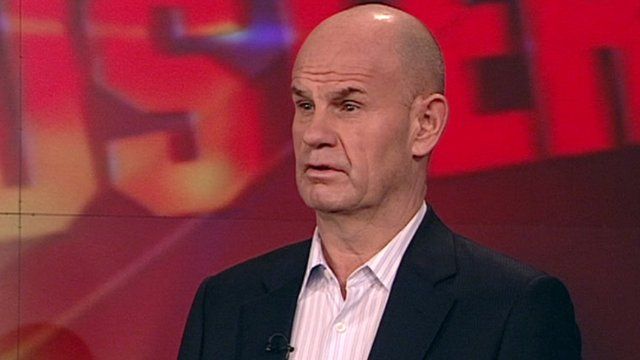 Video
Can DVD rental price cuts reverse downloading trend?
DVD rental chain Blockbuster has had a difficult time lately. Profits were down 60% last year and sales have fallen too.
It is trying to turn things around with a deal where films can be hired for 99p a night.
But will it reverse the trend from people downloading films at home?
Gerry Butler, commercial director of Blockbuster, still thinks there is mileage in discs.
Go to next video: Blockbuster files for bankruptcy in the US