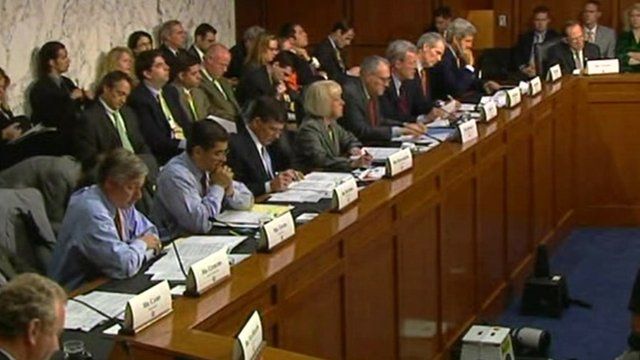 Video
US talks on cutting debt are on the verge of failure
Talks in Washington aimed at cutting the level of US government debt are on the verge of failure, the BBC understands.
A special Congressional committee had been charged with finding $1.2tn (£762bn) in savings by Wednesday.
The BBC's North America Editor Mark Mardell says the talks between Democrats and Republicans are on the "brink of failure".
Meanwhile, the US national debt has just risen above $15tn (£9.5tn).
Caroline Hepker reports.