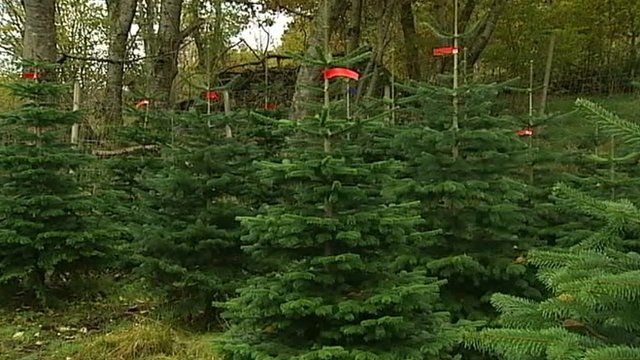 Video
2011 Christmas trees from Norway will be smaller due to frost damage
Christmas is approaching, and as another year of financial gloom draws to a close, many families will be cutting back their spending.
It is not just the gifts that are getting smaller.
Norway supplies many of Europe's Christmas trees and this year's crop has been hit by a combination of frost and fungi damage meaning the trees will be smaller, and shorter.
Grania Harrington reports.