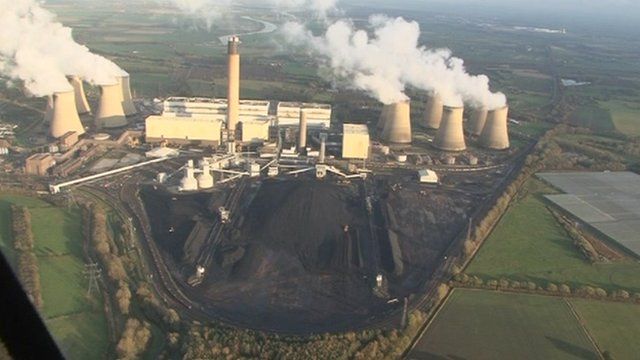 Video
Birds eye view of proposed carbon capture sites
Three companies in the Yorkshire and Humber region are bidding for EU funding to build carbon capture and storage facilities for coal and gas plants in the area.
The plan would involve a giant new pipeline to transport the carbon dioxide not just from power stations but from the region's many heavy industries before burying it under the sea bed.
If it works it could help save thousands of jobs in a region set to be hit hard by new environmental taxes and regulations.
Dr Stephen Brown is a director at CO2 Sense, the government's not-for-profit organisation co-ordinating the plan.
He gave the BBC a birds eye tour of the area.