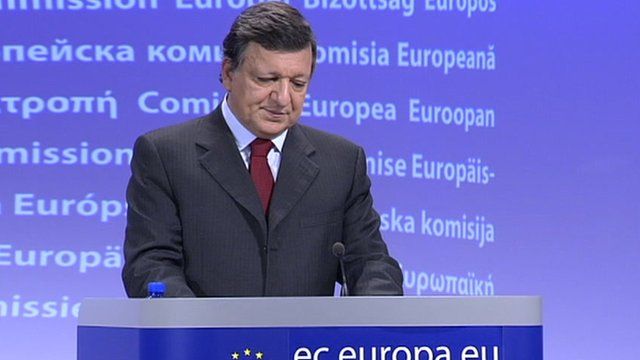 Video
EU states to 'work more closely', says Barroso
The one thing that Europe desperately wants is stability, and the President of the European Commission says he has found the answer in "stability bonds".
They are eurobonds in all but name, and would amount to a pooling of debt across all eurozone countries.
But the idea has already been dismissed by the German government.
In a news conference on Wednesday, the EU Commission President Jose Manuel Barroso said that the member states needed to work more closely together to avoid having one nation endanger others.
Go to next video: Merkel urges changes to EU treaty