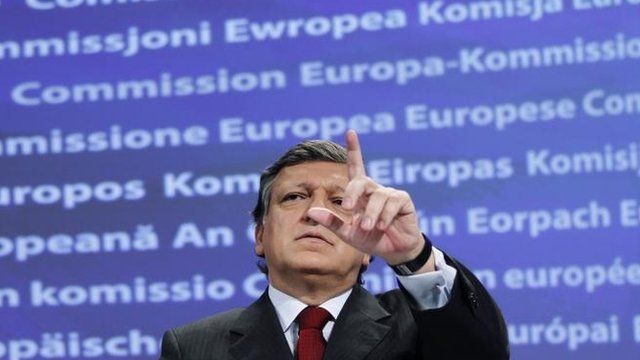 Video
Lukewarm reception for eurobonds plan
European Commission President Jose Manuel Barroso has launched a consultation to assess whether eurozone-wide "stability bonds" could be used to raise cash.
But Germany is strongly opposed to the plan, which raises questions over whether countries' sovereign rights over own finances would need to be compromised in order to make it work.
Meanwhile, the latest purchasing managers index figures - a gauge of economic activity - raise fears that some eurozone countries could slide back into recession next year.
The BBC's Aaron Heslehurst discusses the top business stories of the day.