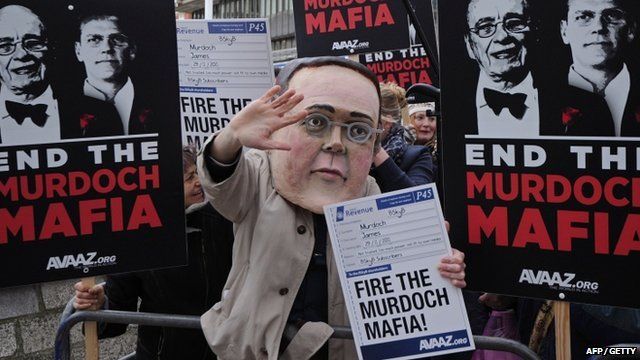 Video
BSkyB shareholders in James Murdoch protest vote
James Murdoch has been re-elected BSkyB chairman, but a fifth of shareholders voted against his reappointment.
A number of key shareholders voted against him at the firm's annual general meeting (AGM), as they would like a fully independent chairman rather than an executive of News Corp.
News Corp owns 39% of BSkyB as well as being the parent of News International (NI), also chaired by Mr Murdoch.
News International owns the News of the World, which closed over phone hacking.
Brian Milligan reports.