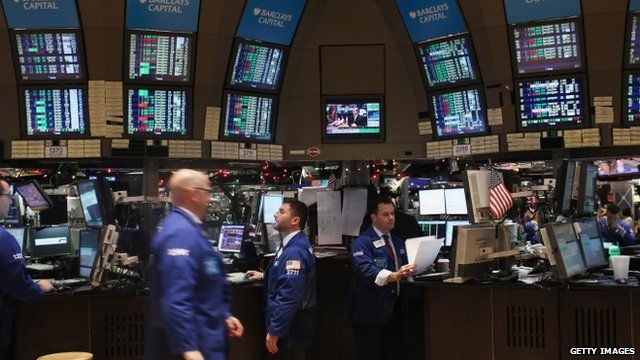 Video
Central banks join forces to ease financial strains
Some of the world's biggest central banks have announced a programme of co-ordinated action designed to support the global financial system.
The US Federal Reserve, the European Central Bank (ECB), the Bank of England and the central banks of Canada, Japan and Switzerland are all involved.
They will make it cheaper for banks to buy US dollars, which they hope will ultimately help businesses and households access finance more easily.
Stock markets rose sharply on the news.
From the New York Stock Exchange, Michelle Fluery reports.