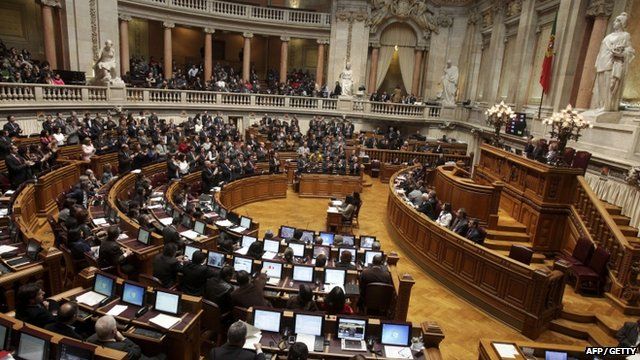 Video
Portugal's parliament has approved a budget for 2012
Portugal's parliament has approved a budget for 2012 that is widely seen as the harshest in the country's history, with only a few last-minute changes to limit the impact on less well-off state employees and pensioners.
But protests against the austerity, required under the country's bailout from the European Union and International Monetary Fund, are not likely to stop.
Alison Roberts reports from Lisbon.
Go to next video: Strike views: Portugal 'falling apart'