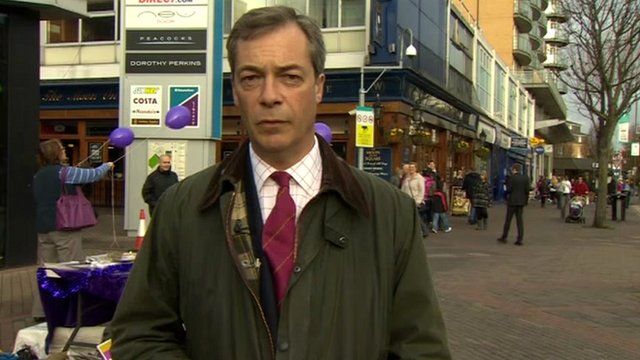 Video
UKIP leader Nigel Farage voices eurozone concerns
The leader of the UK Independence Party, Nigel Farage, has voiced his concerns over the eurozone crisis.
Speaking to BBC News, Nigel Farage predicted the eurozone would shrink and morph into a currency area that is, in effect, controlled by Germany.
He added that the British economy is "very different" to other European economies such as Germany and France, and that the legislation coming from Brussels could be "damaging".
Go to next video: Europe leaders to outline euro plans