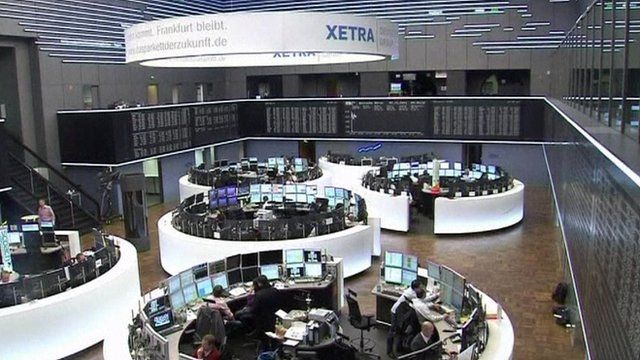 Video
Credit agency warning for most of eurozone including Germany
Standard and Poor's has put Germany, France and 13 other eurozone countries on "credit watch" due to fears over the impact of the debt crisis.
S&P's move means that countries with top AAA ratings would have a 50% chance of seeing their rating's downgraded.
The news came as a surprise to investors and saw stocks fall back on early gains as the euro also fell.
S&P said there was "downward pressure" on the whole eurozone's credit standing.
The BBC's economics editor, Stephanie Flanders, asks whether this longer-term plan is in danger of ignoring the immediate crisis.
Go to next video: Leaders call for tougher EU treaty