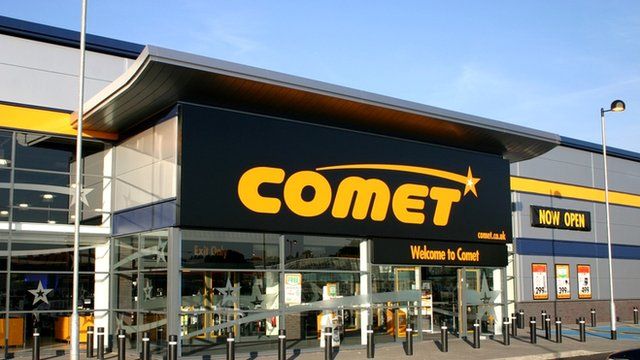 Video
Comet makes 25.7m euros half-year loss, owner Kesa reports
Anglo-French electrical retailer Kesa, which owns Comet, has reported a half-year loss and said market conditions are becoming more challenging.
The group reported a pre-tax loss of 9.2m euros (£7.9m) for the six months to the end of October, compared to a profit of 32.4m euros a year earlier.
Comet made a pre-tax loss of 25.7m euros over the period.
Last month, Kesa announced plans to sell off Comet for just £2 to a private equity group.
Brian Milligan reports.
Go to next video: Struggling retailer Comet sold for £2