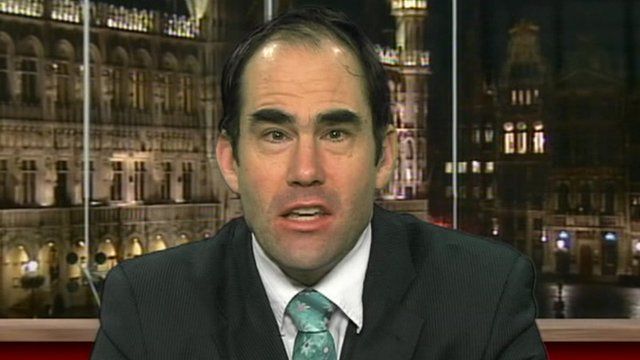 Video
EU rate cut 'would help economies'
The European Central Bank (ECB) is expected to take action to ease pressures on Europe's banking system.
The ECB will probably cut interest rates by 0.25 percentage points which would take borrowing costs back to a record low of 1%.
It might also ease its lending criteria to banks - to boost the flow of money and head off a credit crunch.
Carsten Brzeski from ING says an interest rate cut "wouldn't help governments but would help economies".