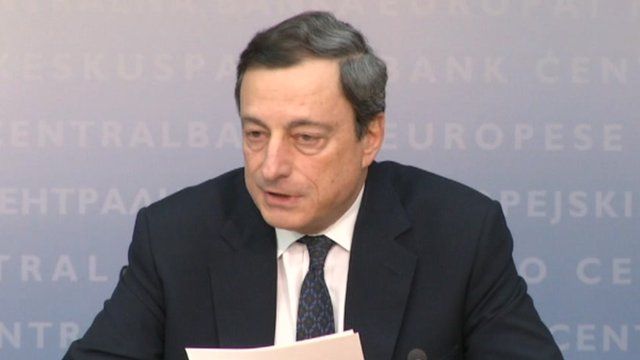 Video
Mario Draghi on ECB interest rate cut
The European Central Bank has cut interest rates back to their historic low of 1%, as expected by markets.
The decision comes just ahead of a "do-or-die" Brussels summit of EU heads to hammer out a plan to save the euro.
The ECB President, Mario Draghi, has told a press conference that "the outlook remains subject to high uncertainty and substantial downside risks".
Go to next video: Eurozone: US shows support