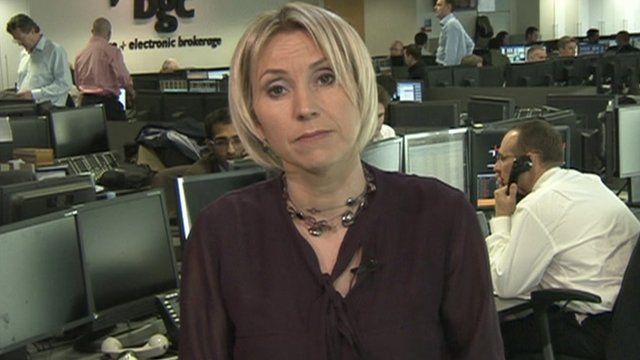 Video
Eurozone crisis: David Cameron 'had no choice'
A UK market analyst has defended David Cameron's refusal to sign up to the eurozone deal, saying "he had no choice".
Louise Cooper of BCG Partners told the BBC it would be difficult for Mr Cameron to agree to sign over some control of taxation and spending when "the UK... has no intention of being in the euro."
She said such a move would seriously affect the UK's "financial services industry, which brings a massive amount of wealth into this country".