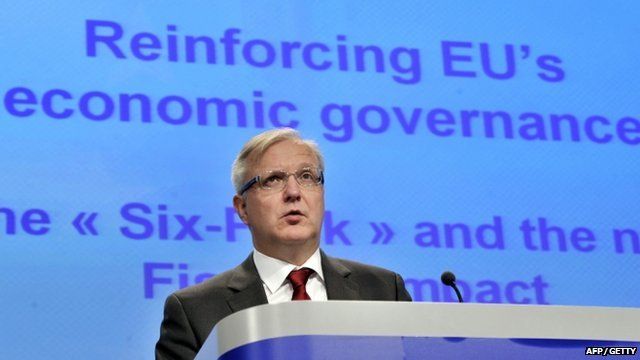 Video
Rehn: Britain's banks still subject to EU regulation
The European Union's top economic official, Olli Rehn, says he regrets that Britain decided not to join the fiscal agreement reached by all other EU members in Brussels last week.
Mr Rehn also said Britain's banks and financial sector would still be subject to EU regulation.
The Prime Minister, David Cameron, has said protecting the City of London from over-regulation was his main reason for rejecting a new EU treaty.
Matthew Price reports.