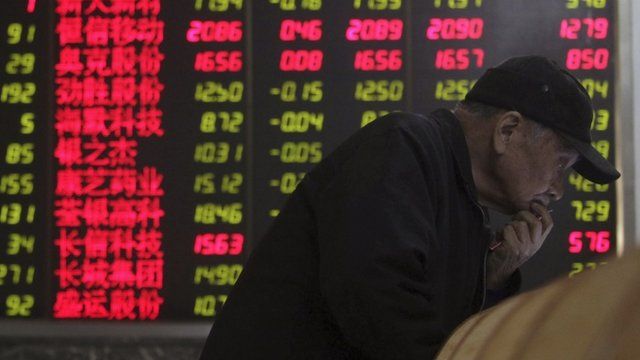 Video
Business bites: Markets drop over North Korea uncertainty
Shares in Asia have tumbled in response to the death of North Korea's leader Kim Jong-il, with South Korea's currency, the won, falling 1.6% against the dollar and its Kospi stock index closing down 3.4%.
This reflects financial markets' general dislike of uncertainty, particularly regarding geopolitical issues, although there were gains for defence companies and some food manufacturers.
Meanwhile, the troubled Swedish carmaker Saab has filed for bankruptcy.
The BBC's Aaron Heslehurst discusses the day's key business stories.
Go to next video: N Koreans weep over leader's death