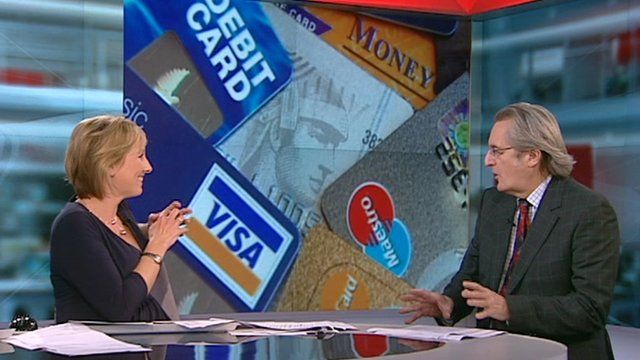 Video
Moneybox's Paul Lewis on excessive card fees
"Excessive" fees for using a debit or credit card to buy items such as travel or cinema tickets will be banned by the end of 2012, under government plans.
The move comes amid complaints that airlines, booking agencies and even councils were imposing excessive charges for using a card.
However, firms will be allowed to levy a "small charge" to cover payment processing costs, as Paul Lewis from Radio 4's Moneybox programme explains.