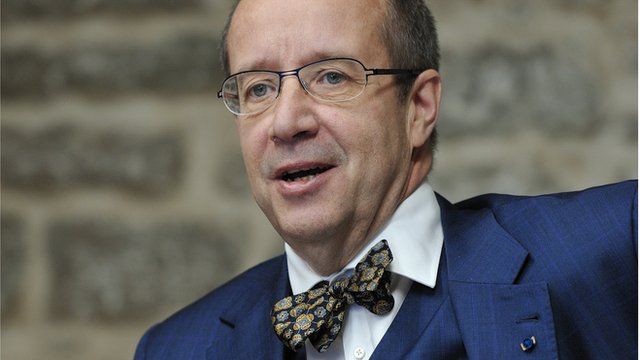 Video
Estonian president on euro crisis
Estonian President Toomas Ilves says other eurozone countries will have to follow the pattern of cuts in pay and spending that Estonia implemented in the wake of its 2008-9 financial crisis.
He also says that the country is better off inside the euro than outside, despite having to contribute towards bailouts of larger, richer nations.
Jon Bithrey spoke to the president in Tallinn for the BBC World Service.