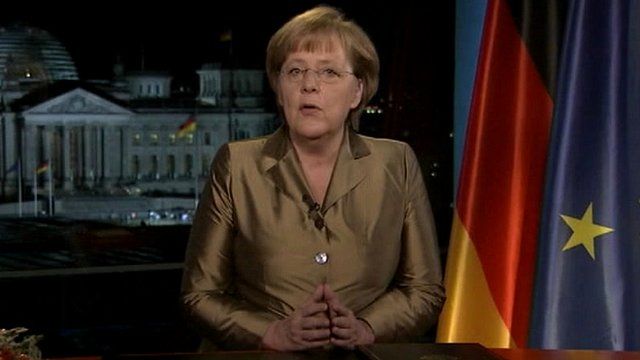 Video
Merkel: 'Long road to recovery' in eurozone
Eurozone leaders have given a gloomy assessment of the year ahead, exactly ten years after Euro coins and banknotes first went into circulation.
The French President, Nicolas Sarkozy, warned that the worst economic crisis since the second world war would continue to hurt households in 2012.
Meanwhile Angela Merkel said that for millions of Germans, this year would be more difficult than last.
Stephen Evans reports from Berlin.