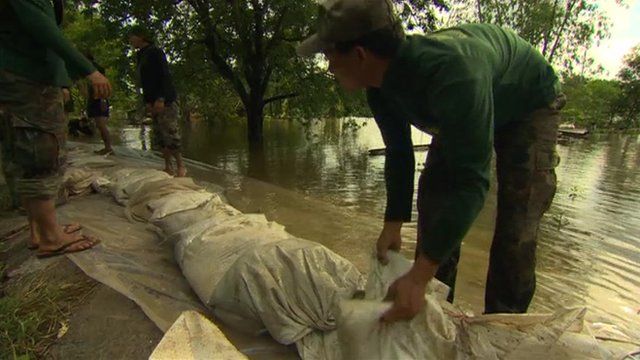 Video
Thai rebuilding efforts 'could raise prices'
Reconstruction efforts following the Thai floods could cause a spike in inflation later this year, according to one analyst.
Prakriti Sofat from Barclays Capital says the activity will offset a period of price falls caused by a slowdown in the Thai economy.
She also told the BBC's Asia Business Report that whilst inflation across the continent is likely to fall at the beginning of 2012, there are ongoing risks from falling Asian currencies and unpredictable food prices.